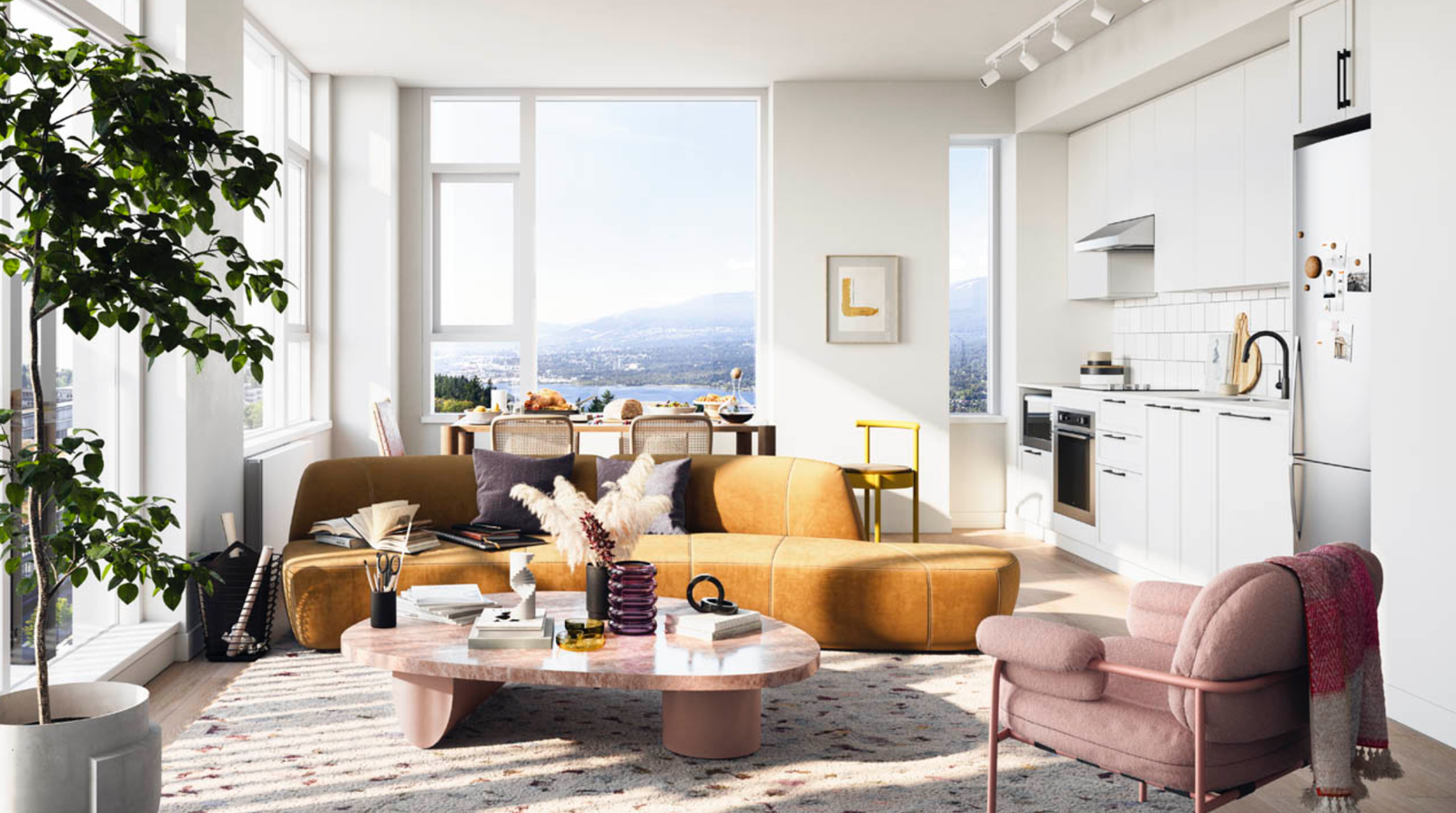 Hamilton is Mosaic's third community up at SFU and is made up of 115 concrete apartments in the heart of UniverCity. White brick and contrasting black details make a statement. It also boasts some of the best views of the Burrard Inlet while living on a world-class university campus.
Why buy at Hamilton?
- Own at Hamilton for 20-40% less than the res...